Environment´s information
Bayubas de Abajo
The resin pine forest characterizes the environment of this village located between El Burgo de Osma and Berlanga de Duero along the "Camino del Cid" in its neighborhood "The Station", with the river Duero like dividing line that was watched by an Islamic vantage. The pine forest offers paths for walking and pic-nick areas with its fountains. Through the pine forest the mycological route of 5 km passes. As well as the close flour mill. Hunting reserve. Romanesque Parish of the Assumption with Baroque changes. Pitcher Museum in the "The Station". The other neighborhood of Bayubas de Abajo is Aguilera with an excellent Romanesque church with arcade gallery.
Tours
Calatañazor, Canyon River Lobos, El Burgo de Osma, Remains of Tiermes.
Activities
Hiking, Collecting Mushrooms, Hunting, Fishing, etc ...
WHERE TO GO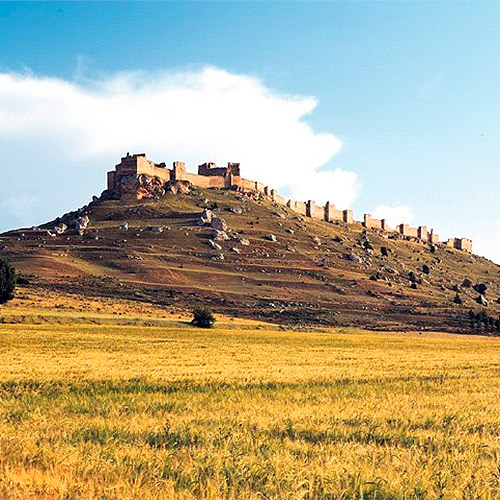 Castillo de Gormaz
Monumento Nacional desde 1931. El castillo más grande de Europa. Califal, del siglo X, época de Almanzor. El Duero gira en torno al espolón rocoso que lo asienta. El Cid fue su alcaide y caído en desg...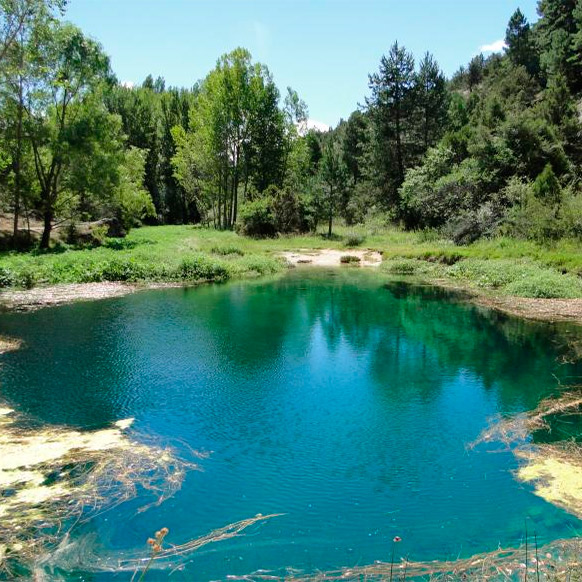 Monumento Natural La Fuentona
Al final de la Hoz del Abión se encuentra su nacedero de La Fuentona vigilado por los buitres y otras rapaces, rodeado de sabinas y algún pino y encina. Es Monumento Natural y no se puede bañar en ell...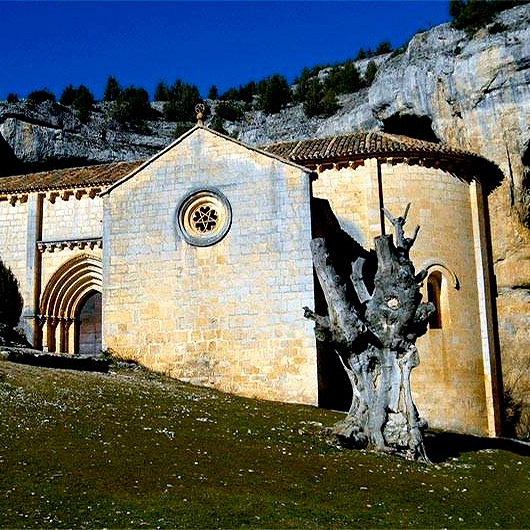 Cañón del Río Lobos
Eje del Parque Natural del río Lobos donde los buitres leonados son los reyes del aire. La Casa del Parque, en Ucero, y en enclave de la ermita templaria de San Bartolo y la Cueva Grande son carismáti...
UPCOMING EVENTS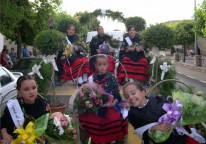 Santa María Magdalena
En San Leonardo de Yagüe, del 22 al 25 de julio
El 25 de julio, día de Santiago, es costumbre finalizar las fiestas con la tradicional caldereta, un guiso que tiene como base la carne de vacuno y que se reparte colectivamente entre los vecinos y nu...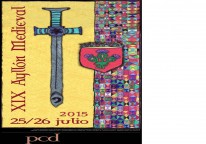 Fiesta de Ayllón Medieval
En Ayllón, del 25 al 26 de julio
Ayllón Medieval, una forma de conocer la villa de la mano de su historia, sus gentes y un sinfín de actividades y propuestas que amenizan la fiesta y la convierten en inolvidable.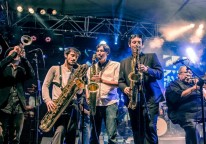 Enclave de Agua
En Soria, del 27 al 29 de julio
El Festival de Música Afroamericana Enclave de Agua es una iniciativa turístico/cultural organizada por el Ayuntamiento de Soria. Se trata de un festival multidisciplinar dedicado a música de raíz afr...